Yes Indeed!
Here are some pictures of musicians, along with a few other things.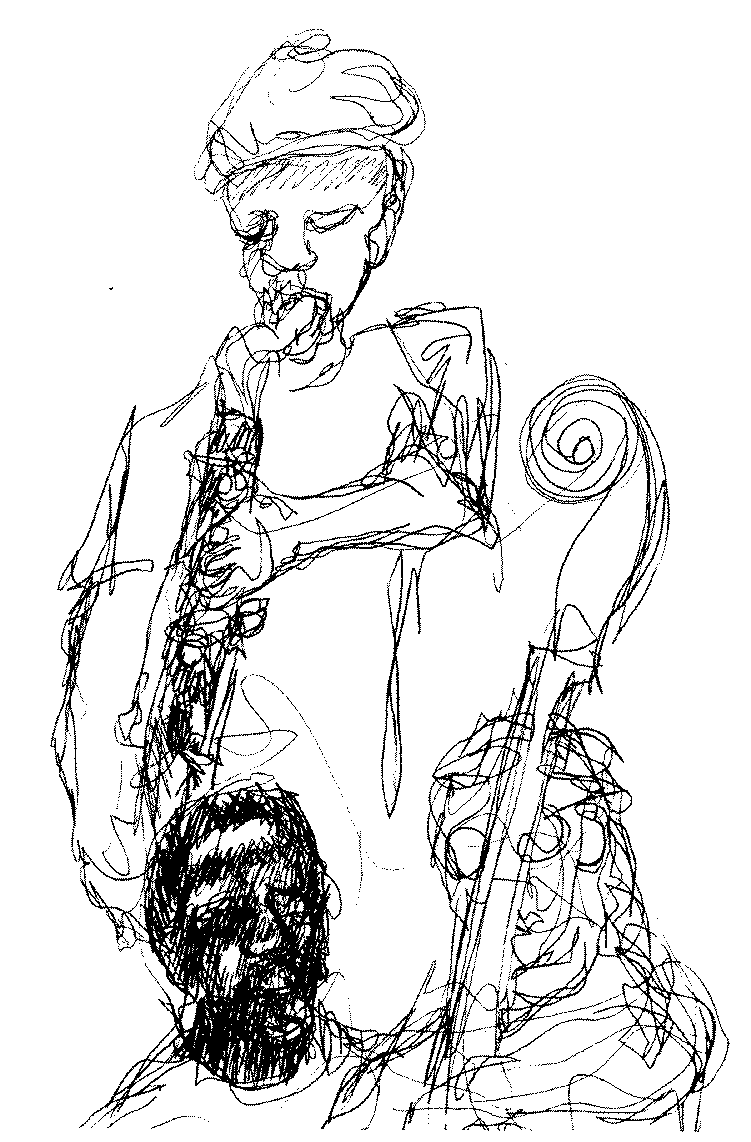 Charles Gayle

From Roger Humphries' show in January 2018 at City of Asylum, with Ron Horton, Max Leake, Lou Stellute, and Dwayne Dolphin:


Drawings by Terence D. Keenan

And some more sketches by Terence, from Oliver Lake's shows at City of Asylum, and Thoth Trio's performances:
Other strands of the web

Discographies

Eric Dolphy

Booker Little

Charles Mingus

John Coltrane, David Wild's pages






Sounds
Excerpt from "Truth" (221K)

Excerpt from "Hungry Freaks, Daddy" (706K)

Excerpt from "Stormy Weather" performed by Eric Dolphy (504K wav)

Excerpt from "What is this thing called Love" performed by Clifford Brown (592K)

Excerpt from "Moods in Free Time", Eric Dolphy's solo (672K)

Excerpt from "Densities", performed by Eric Dolphy (656K)

see also Dolphy page


Pictures
Teenie Harris photos in Willi's lab

Charles Parker (68K)

Charlie Parker (1301K)

Bird (1216K)

Bird with sax (51K)

Yardbird (68K)

Booker Little (128K)



Paintings by Michael Cano:

Eric Dolphy
Charles Mingus
John Coltrane

Frank Zappa (170K)

Burnt Weeny Sandwich (357K)

Freak Out! (187K)

Freaks and Motherfuckers (340K)

Studio Tan (60K)

The Grand Wazoo (102K)

We're Only In It For The Money (357K)

Weasels Ripped My Flesh (306K)

Hot Rats (298K)

Chronicle (77K)

Phineas Newborn (88K)

Dizzy Gillespie and John Coltrane (153K)

Sun (Fun) Ra (417K)

Rahsaan Roland Kirk (26K)

Steve Lacy (1216K)

Billie Holiday (221K)

Max Roach (60K)

Charles Mingus (26K)

Thelonius Monk (306K)

Monk (17K)

Andrew Hill (60K)

Ben Webster (60K)

John Coltrane (43K)

Trane (43K)

Charles Gayle (51K)



Brief Sun Ra interview excerpt (2.6 MB)


Movies
Stopforbud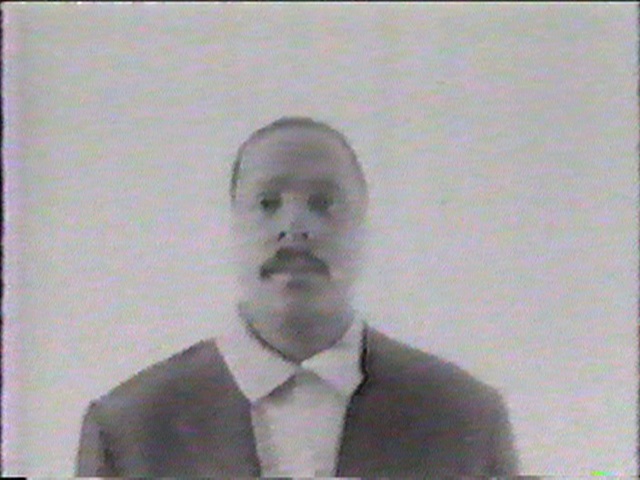 , a Danish film with Bud Powell's music and Dexter Gordon talking a bit.
Delinquent Hipster Square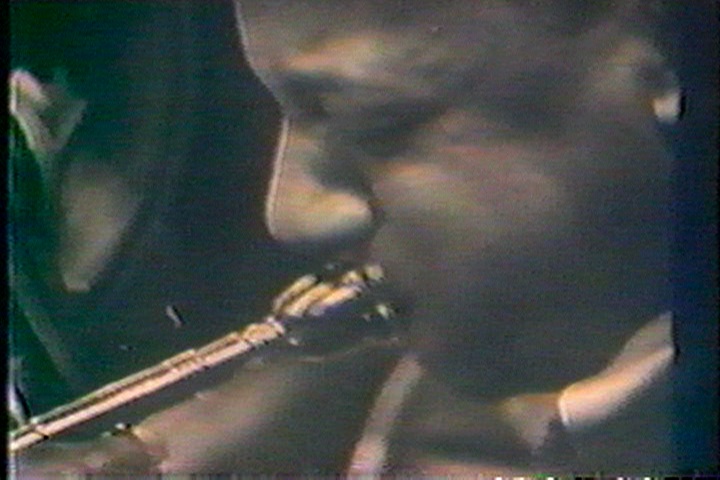 , an episode of a TV show that features the Max Roach quintet, with some excellent footage of Booker Little. The TV show is amusing, and has more recently been treated to an updating.
Stars of Jazz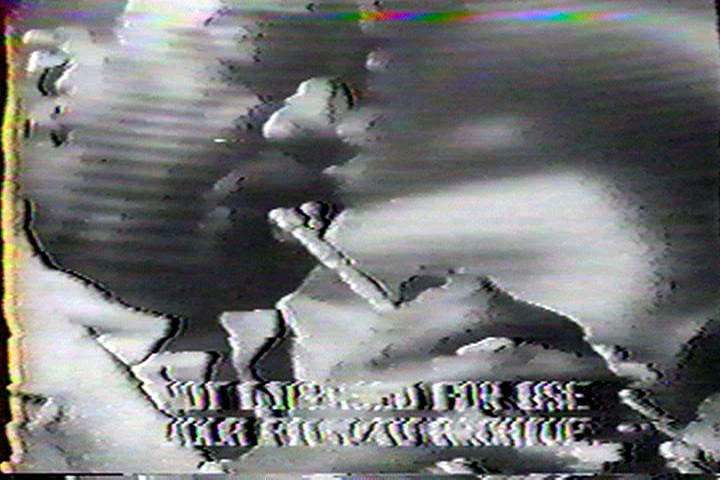 , a TV appearance by the Max Roach quintet in 1958.
See the postscript to the Dolphy discography for some more film footage.
---
Alan Saul
2638 Raymond Ave
Augusta GA 30904
706-733-5739





Date created: 1995
Last modified: 4 May 2020

Maintained by: Alan Saul
alan@adale.org



Don't write to robin@adale.org.